Home of the punctual plumbers, Benjamin Franklin Plumbing San Jose is here to service you! We offer a wide variety of plumbing services to get your home up to date and running smoothly.
Benjamin Franklin Plumbing San Jose – Plumbers You Can Rely On
With every service we offer at Benjamin Franklin San Jose, you can count on:
Skilled plumbers – Of every 33 applicants, only 1 qualifies to become a Benjamin Franklin plumber. Our standards are high, yes, but we have the best-trained staff in the industry.
Straightforward pricing – Our services have no hidden fees! The price you get before the job is approved by you before we begin.
Prompt service – Our promise is, "If there's any delay, it's you we pay!"
Guaranteed repairs – If any service or repair we do for you fails within the first 2 years, we'll fix the problem for free!
Cleanliness – Our plumbers clean up the messes they make.
A+ Better Business Bureau Rating
Benjamin Franklin Plumbing San Jose has been a BBB Accreditation Business since 2003. BBB has determined that our plumbers and values meet all of the BBB accreditation standards, including a commitment to solve all of our customers' needs. Since 2009, Benjamin Franklin Plumbing San Jose has also been Diamond Certified. This certification reassures out extraordinary customer service reviews and a loyalty rating of 92%.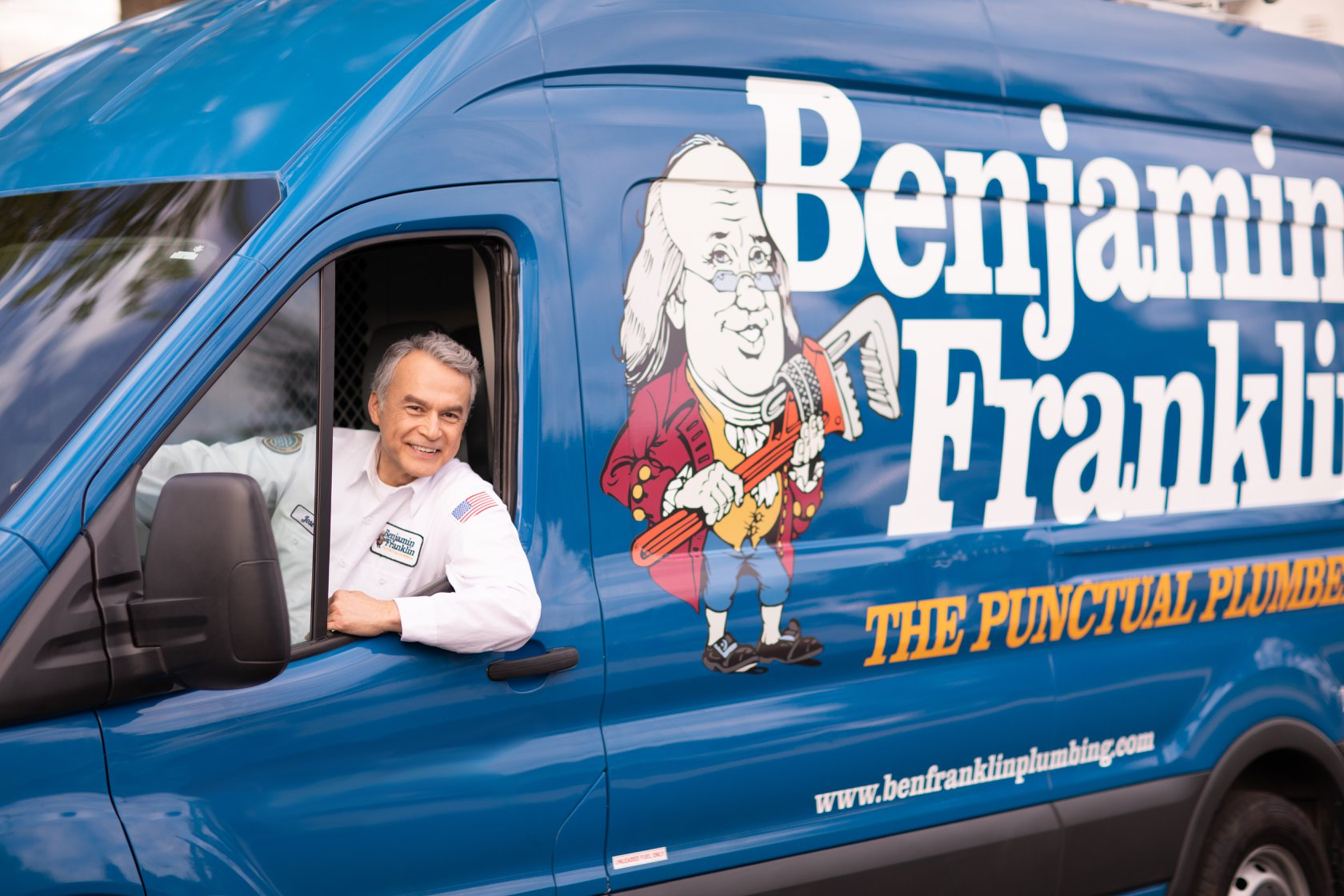 San Jose Plumbing Services
Are your pipes corroded or leaking? Call Benjamin Franklin San Jose. We'll locate the problem, find the most efficient solution, and take a systematic approach with our plumbing services to complete the repair.
Do you suspect there's a leak troubling your home? Benjamin Franklin Leak Detection San Jose will pinpoint the leak's exact location. Using advanced technology, our technicians will locate the leak without damaging your property. Leads can lead to dangerous mold issues so it's important to be sure you receive the most reliable plumbing services available. That's us!
Are your toilets or drains clogged with nasty gunk? Benjamin Franklin is able to unclog and repair drains, disposals, sinks, toilets, and other household plumbing appliances, often with same day service, which comes in handy when it comes to drain service.
Do your drains need a thorough cleaning? Our stellar plumbing services include Drain Cleaning in San Jose. We know that a clogged drain is often a symptom of a larger issue. We're even able to clean out a backed-up sewer cleanout in order to help you avoid the need for future plumbing service.
Is your bathroom in need of repairs or a re-do? Our full service plumbing oferrings include bathroom Remodeling. We offer outstanding service and can install any bathroom appliance from energy-efficient toilets to tub and shower renovations and faucet replacements.
Burst pipes? Frozen pipes? Leaking fixtures? Blocked drains? Emergency Services are on the way! Our team of plumbing professionals is available for all your emergency plumbing service needs. Contact us now!
Are you out of hot water? This is a common plumbing issue that is easily solved. Our team of plumbers in San Jose understands that modern residential plumbing systems use the latest water heater technology. We stock the best water heaters available in San Jose and provide water heater installation, replacements and repairs on both conventional and tankless water heaters.
Are you spending too much money on bottled water? This isn't thought of as a normal plumbing problem but this is a plumbing problem that can affect your health and your wallet. Enter a whole home water heater. We know that purer water equals better living. With a water purification system, you can experience cleaner water and save money while you sip.
When you can't see a leak, how do you detect its location? Not all plumbing contractors have the equipment to see through your home. With our state-of-the-art technology that is the best in the plumbing industry, we'll find the location of the leak and repair the system back to its original functionality.
Is your plumbing system inefficient, or troubled with leaks or damage? San Jose plumbing services wouldn't be complete without repiping. We offer repiping as a service to make your plumbing system more efficient and improve the quality of water flow through your pipes. We also offer sewer line replacements which can be a very expensive plumbing issue.
Is your plumbing system in need of regular maintenance? Benjamin Franklin Plumbing Repair San Jose aims to meet all your plumbing needs and we ensure all plumbing repairs and services are completed to your satisfaction. We also offer commercial plumbing maintenance as part of our commercial plumbing services.
Local Plumber Services in San Jose
Benjamin Franklin San Jose – Plumbers that offer it all in San Jose.
See our full list of services here:
Bathroom Remodeling
Water Softener Installation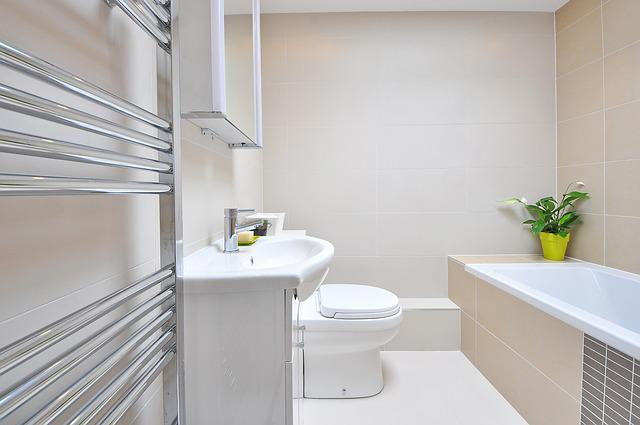 Bathroom Plumbing
Do you need a sink, toilet, or new tub installed? Are you having your bathroom remodeled or repaired? If so, give us a call at Benjamin Franklin San Jose! Our experienced plumbers are able to handle any and all of your bathroom plumbing and bathroom remodeling needs. We know the importance of a smooth-running bathroom system.
Bathroom remodeling in San Jose can accommodate quality and practicality with contemporaneity. Bathroom plumbing in San Jose, too, is a job easily completed with our extensive knowledge and training.
Bathroom Installations
Are you considering bathroom remodeling in San Jose? We could help suggest and design an upgrade for your bathroom with a
Walk-in shower,
Whirlpool bath,
A double-sink vanity,
Or an energy-efficient toilet.
From tub and shower renovations to energy-efficient faucet and toilet replacements, Benjamin Franklin Plumbing San Jose is a full-service bathroom plumbing company. Each of our services are guaranteed to be prompt, professional, and backed with a 100% guarantee.
Bathroom Repairs
Our skilled plumbers at Benjamin Franklin San Jose specialize in delivering exceptional upgrades and remodels to your bathroom. We also perform repair and maintenance services following the appointment or installation.
Bathroom plumbing in San Jose? Our services include plumbing and repairs to
Toilets,
Faucets,
Sinks,
Tubs and showers,
Water heaters,
And more.
Emergency Plumber
Emergencies always happen at the most inconvenient times. We know. If you're dealing with a plumbing emergency and need an emergency plumber in San Jose, we're here to help. Our extensive list of emergency plumbing services will help solve a variety of plumbing problems including, but not limited to:
Frozen pipes
Corroded pipes
Burst pipes
Blocked drains
Gas leaks
A city sewer collapse
And leaking fixtures
A San Jose Plumber with the Best Plumbing Repair
If you want unmatched service when you need assistance with a plumbing repair, you need to call Benjamin Franklin Plumbing. If you're feeling stuck because your plumbing's backed up, or you're in need of regular maintenance to prevent wasted money and future repairs, call our plumbers to experience plumbing perfection! Benjamin Franklin Plumbing Repair San Jose is the best local choice for any and all of plumbing repair needs.
At Benjamin Franklin Plumbing Repair San Jose, our skilled plumbers specialize in plumbing repair services including:
Bathroom Plumbing
Emergency plumbing
Repiping
Sewer and drain cleaning
Water heaters
Water softeners
Water filtration
And more!
During the plumbing repair service, a Benjamin Franklin well-qualified plumber will decide the best route to travel to repair or reroute your piping system. Our factors are determined by factors not limited to:
If the leak poses a threat to your life or property,
Whether or not the leak impacts your plumbing system's performance,
Or whether or not the piping leaks just during tests or under normal use.
Depending on your particular situation, our plumbing repair services may include:
Rerouting the piping through the exterior wall,
Breaking through the concrete slab,
Tunneling under the foundation of your property,
And installation of a new line.
Our Maintenance Program
Our maintenance program of San Jose is a special service provided by Benjamin Franklin San Jose as well. Our maintenance program guarantees that you
Are a priority Benjamin Franklin customer,
Are excused from diagnostic fees,
Are able to transfer your membership if you move,
Save money,
Receive a free annual safety inspection,
And secure an extended lifespan on your equipment.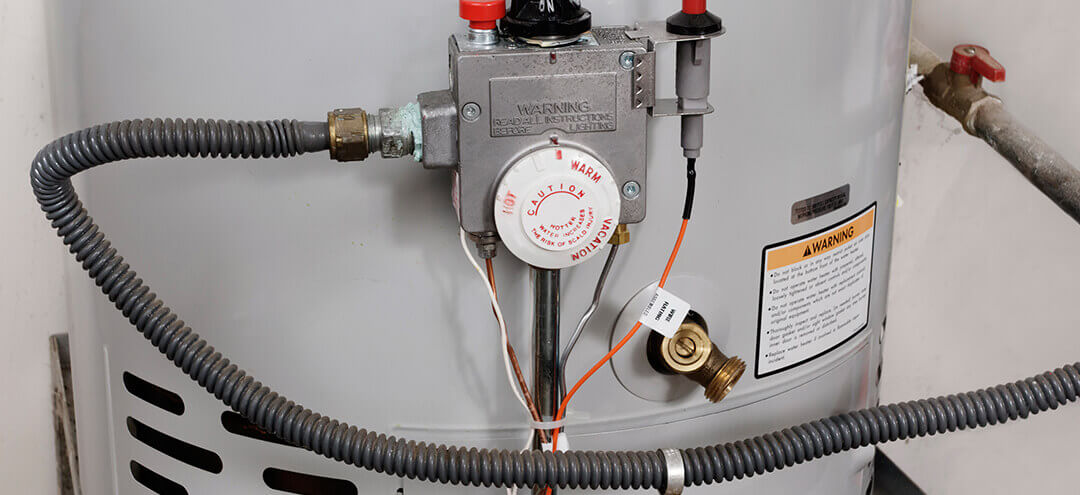 Water Heater Repair and Installation
Is it time for a water heater replacement? Do you frequently run out of hot water? Are you looking for water heater installation services? If so, Benjamin Franklin can help!
Though you may love to do things on your own, trust our expertise when you need to service a water heater repair or water heater installation. For a job done right, hand these to the professionals! You'll save money in the long run, we guarantee! At Benjamin Franklin, we'll advise you on the most efficient options regarding tankless or conventional water heaters.
At Benjamin Franklin, we know the importance of a hot shower after a long day. We also know how important it is to have clean dishes and well-cleaned hands. If you're experiencing a broken water heater, don't let it disrupt your daily routine any longer! Rather, call Benjamin Franklin for complete water heater repairs and water heater installations or replacements.
Conventional Water Heaters
A conventional water heater, or a storage water heater, is the best-selling water heater option out there. At a slow pace, these water heaters use electricity or gas, storing the heater water for later use. Once the stored hot water is cool, the heater's heating system rewarms the water to the target temperature. If the water supply is completely used, there will be a delay before more water is available. This type of water heater is good for the economy and larger families because they have the ability to hold more hot water. This capacity reduces unlooked-for fluctuations in the water's flow and temperature.
Tankless Water Heaters
Are you a property owner with a tankless water heater in San Jose? Though tankless water heaters have higher installation costs, they have a number of benefits. Our knowledgable local plumbers can assist you in making the decision about whether to choose a conventional or tankless water heater.
Some of the benefits of tankless water heaters include:
Saved energy,
Saved space,
Saved money,
Provide unlimited, instant hot water,
Can be mounted anywhere,
Have no tank,
Have no leaks, corrosion damage, or worries,
Last longer than conventional water heaters,
Require less maintenance,
And only use energy when hot water is needed.
Sewer and Drain Cleaning
If you have a clogged toilet or drain, there are many ways to temporarily solve the problem. A plunger may do the job, and you can forever test the help of the always-handy vinegar. Other at-home solutions are something to consider as well, but they rarely get to the root of the problem. Some over-the-counter drain cleaners can even do more harm. We all know a clogged drain is often a symptom of a larger issue. To get to and treat the source of the problem, you need the help of Benjamin Franklin! Our drain cleaning services are second to none.
The experienced plumbers at Benjamin Franklin are your one-stop solution for a San Jose plumber. We are able to unclog any drain. Sometimes, the problem may be a collection of hard-to-breakdown buildup that has formed a blockage over time. Other buildup such as grease, soap, and scum can easily clog your kitchen sink. Showers, sinks, tubs, and toilets can clog all too simply, too. Oftentimes, the problem is not something an at-home solution can solve. Many times the problem is not even in your home! Clogged or damaged sewer cleanouts situated or connected to your property's plumbing system could be the cause. If a sewer cleanout is backed up, too, you could experience sewage seeping into and damaging your property.
General wear and tear and environmental factors also play a role in how smooth your draining and sewer systems run. If you're in need of drain cleaning services, Benjamin Franklin is here to help! During the drain and sewer cleaning process, we find the cleanout plug in the sewer system and flush out any waste that's affecting your system's functionality. After, we relieve the pressure inside the setup. Once it has been relieved of clogs and other residues, we'll test the drainage until things are just right. If the problem persists, we'll continue the drain and sewer cleaning process until things are back in their working order.
Repiping Services
When there's a problem with your piping system, many more problems can occur. If you find that your pipes are worn down or cracked, it's easy for materials such as fungi and debris to slip into your drinking water. If your plumbing setup is beneath your property's foundation, too, you could possibly be losing a lot of money and water every day without knowing! Improve the efficiency of your plumbing system to prevent damage and leaks, and save the money you work hard to earn by giving Benjamin Franklin San Jose a call!
At Benjamin Franklin Repiping Services San Jose, we offer repiping services to improve the quality of your plumbing system and to improve the quality of the water flow. If you believe the pipes or sewer line connected to your property is leaking or damaged, repiping may be the next best step. At Benjamin Franklin, we use copper, PVC, and CPVC pipes. All of these options are durable and designed to save you money by preventing future complications. In addition, we offer trenchless pipe lining.
During the repiping process, an experienced plumbing professional will come to your property and replace your supply plumbing system. This replacement pipe installation will be routed through the floor and walls' pre-made holes. Afterward, the plumber will be sure to tightly seal the excess space around the piping to prevent moisture. When the installation process is complete, we'll test the water pressure to assure it's back to its normal force.
When you invest in repiping services with us, we can solve problems not limited to:
Low water pressure,
Yellow or brow water,
Odors from built up rust and other contaminants,
Scalding hot water that occurs after a sink or washing machine is turned on, or a toilet is flushed,
And sewer pipe relining.
Sewer Line Replacement
Sewer line replacement can be a costly procedure. The manmade structures and trees that surround us can often prevent sewer line replacement from being an easy job. The more difficult of a task it is to get to your piping system, the more expensive the job becomes. That's why Benjamin Franklin San Jose offers the incredible trenchless sewer technology. It saves you time, property damage, future repairs, and your hard earned cash!
Problems with piping get worse over time. Don't risk the functionality of your plumbing setup by waiting. Try us out instead! We guarantee your complete satisfaction from start to finish. Call us at 408-501-6001 or request an appointment!
Water Softeners
Though we are fortunate to have access to water, when it is polluted, it poses a serious threat to our health. As one of our most vital needs, it's important that the water we access remains clean. The water that flows through our property's piping setup comes from an outside source. These sources can include rivers, lakes, and other surface water.
Before the water reaches our homes and offices, it is treated to remove particulates. These particulates can include bacteria and chemicals. Water that is safe to drink, or potable, is needed to do daily tasks such as
Cooking,
Cleaning,
Eating,
Drinking,
Bathing,
And more.
At Benjamin Franklin San Jose, we specialize in water softener system and water conditioner installations. There are many benefits to having a water conditioner or water softener installed in your San Jose home or office. Water Softener Installation San Jose can
Make your plumbing setup run more efficiently,
Filter out unwanted contaminants in your water,
Remove chlorine from your water,
Give you healthier skin and hair,
And improve the quality, taste and color of your water.
How Does It Work?
Water conditioners eliminate hard minerals from your water. They also remove hard water scale buildup. They do this through
Electromagnetic waves,
Carbon filtration,
Ceramic media,
And magnets.
During the water conditioner and water softener system installations, our skilled plumbers will
Determine the amount of water used in your home or office per day,
Test the water for harness,
Choose the water conditioner and water softener installation location,
Drain your piping lines by shutting off the water and power, and using a curb key,
Connect new water lines using pipe wrenches,
Install a remote bypass before connecting the fittings,
Remove the barbed fitting, tape the threads, and reattach the drain tubes,
And install and connect the brine line and drain tubes.
After the installation, we'll check for leaks before leaving your property.
If you need a water conditioner and water softener system installed in your home or office, give Benjamin Franklin a call today at 408-501-6001 or request an appointment!
Water Filtration Systems
Pure water equals better living ––plain and simple. Though we're fortunate to have clean water each day, if it happens to become polluted, our health is in danger. Water that is potable, or safe to drink, is needed to do daily tasks such as
Cooking,
Cleaning,
Eating,
Drinking,
Bathing,
Watering the lawn
And more.
Before our water reaches our kitchen or bathroom sink, the water comes from a different water source. Some of these water sources can be lakes, rivers, and other surface water sources. The water is then treated to remove chemicals and other particulates that are bad for our health.
If your water isn't so fresh and you're budgeting bottled water or water coolers, you need to consider a water filtration system. A water filtration installation will make your water purer and tastier than ever!
Though water that comes through our piping systems is already purified, there are still remnants of natural and unnatural contaminants. However, with a water purification system, you'll experience only fresh, clean, crisp, filtered water and save a ton of money while you drink, cook, and bathe. Benjamin Franklin is here to help!
Water Purification Systems
There are a number of water purification and water filtration systems available. Water Filtration San Jose will suggest the one that's best for your home or office. These systems may include:
Home water purifiers – Home water purifiers reduce staining on clothing, sinks, and fixtures. These purification systems also reduce the corrosion that can take place in your appliances and piping setup.
Whole house water purifiers – These purification systems will give you pure water from every faucet in your home or office!
Points of source home water purifiers – These home water purifiers are installed directly onto the faucets and shower heads of your choice for specific use in those areas of the home or office.
Let us be your first choice for water purification and filtration services. If you want more information about a water purification and filtration system, contact Benjamin Franklin San Jose today at 408-501-6001 or request an appointment!
Why choose Benjamin Franklin of San Jose?
When you wait, you risk the performance and functionality of your plumbing system. The more time that passes, the greater the problem becomes! Don't risk it. Give our bathroom plumbing and bathroom remodeling services of San Jose a chance! We guarantee your satisfaction.
In addition, if we're late for your scheduled appointment, you don't have to pay us a dime! In fact, we'll pay you $5 for every minute we're late (not exceeding $300). Best of all, the plumbers of Benjamin Franklin San Jose are prompt, courteous, safe, and thorough in service procedures.
Let us be your choice for local bathroom plumbing and remodeling services in San Jose. Our services surpass our competitors. For the highest quality services for your bathroom plumbing needs, contact Benjamin Franklin San Jose today at 408-501-6001 or request an appointment.
Benjamin Franklin Plumbing San Jose Contact Information:
Address: 1609 Regatta Ln, San Jose, CA 95112
Phone Number: (408) 501-6001